TEACHER OF THE WEEK - Mrs. Mann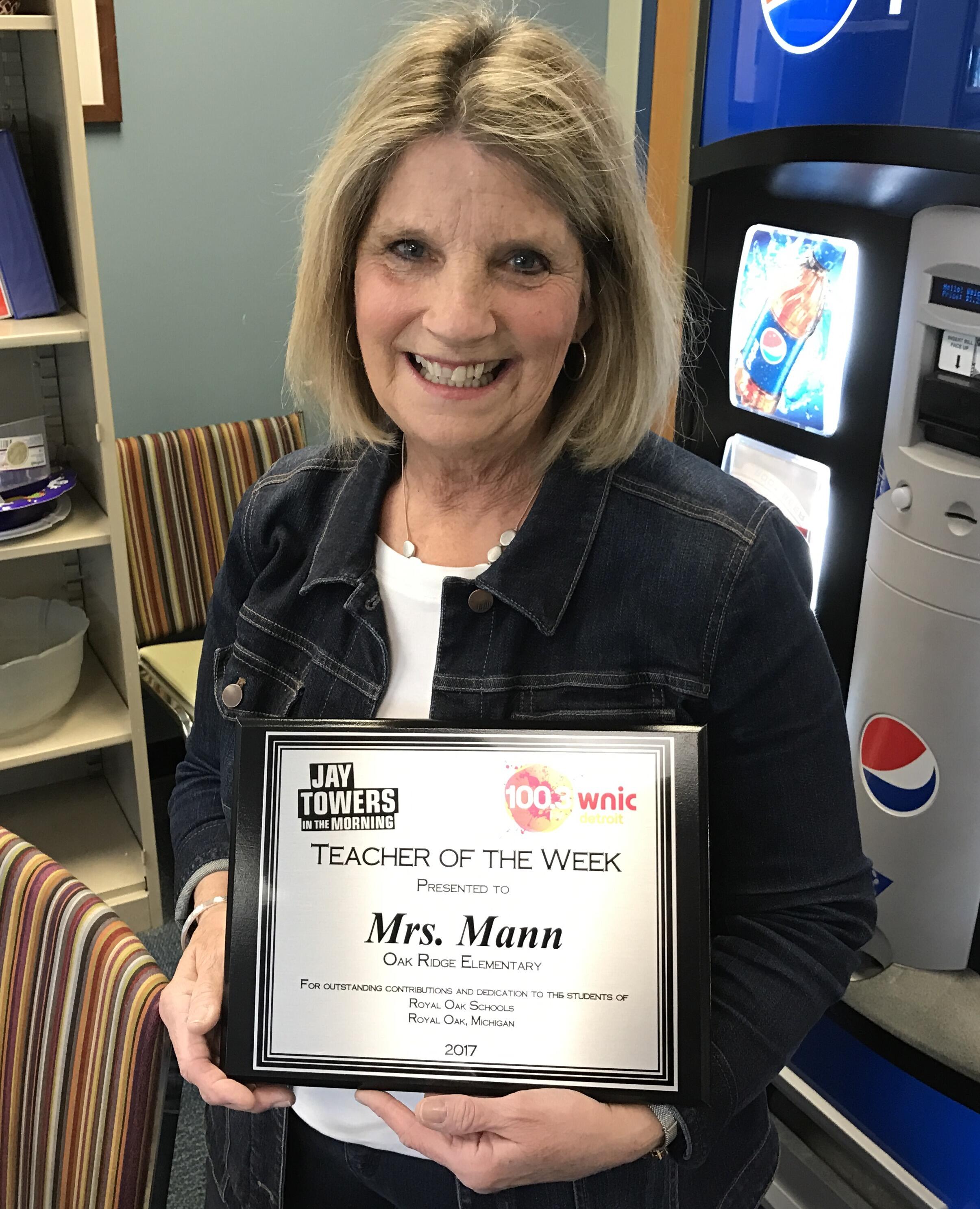 Oak Ridge Elementary - Royal Oak
Congrats, Mrs. Mann! You're Jay Towers in the Morning's Teacher of the Week!
Areej H. wrote:
Mrs. Mann is my son's kindergarten teacher in the Royal Oak School District. I am a typical father who was anxious about sending my son to kindergarten. Since being in her class, my son has been thriving. He struggles a bit with processing information, and he comes home with so much knowledge and love for learning when he returns home from school. He recognizes words on the road, cereal boxes, books, and many other things. Also, she makes it a point to make him feel welcomed every time he enters class. Her energy and compassion for young children is inspiring. Teaching my son, Evan, is something she excels at; however, it's how she makes him feel that has touched my family. He loves school and loves his teacher. She really needs to be recognized for her dedication, patience, kind heart, and love for not just Evan, but all her students. Mrs. Mann rocks!
We stopped by with Dunkin' Donuts treats and coffee for the teachers lounge! Thanks to Woods Trophies in St. Claire Shores for the sweet plaque and Michigan's 529 College Savings Program for the gift card!