TEACHER OF THE WEEK - Mrs. Mayne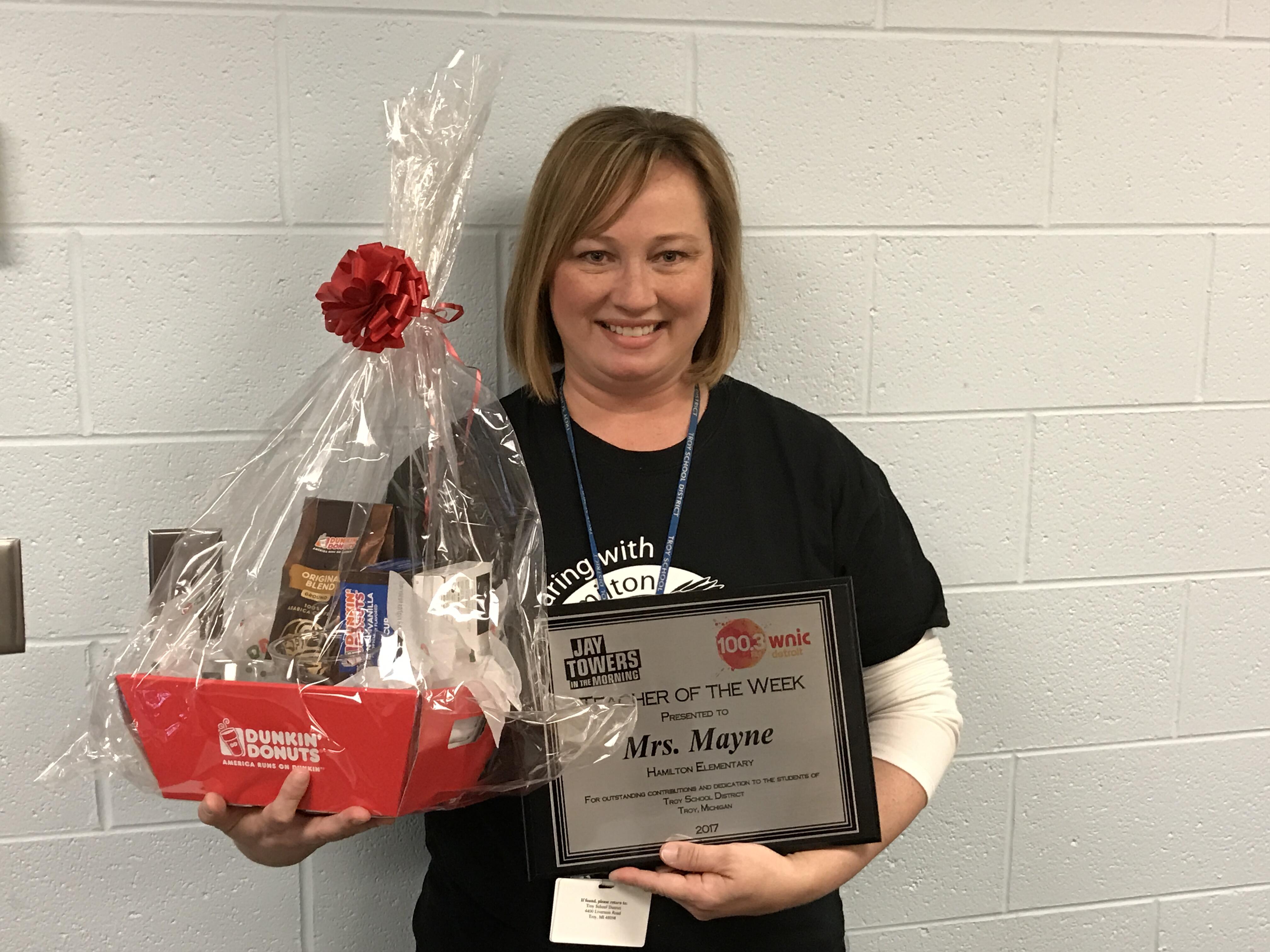 Hamilton Elementary - Troy
Congrats, Mrs. Mayne! You're Jay Towers in the Morning's Teacher of the Week!
Renee B. wrote:
My daughter is in first grade with Mrs. Mayne at Hamilton Elementary. I was immediately connected to her from the very first moment I met her! I remember thinking to myself just how lucky we were to have her as a teacher, knowing my daughter was not only going to have the best year learning, but the love for these kids that she had just met herself was unconditional! This was very comforting for a full time working mom not being able to have as much involvement in my daughters school activities as I'd like. Now the hard part...over Christmas break, Mrs. Mayne's daughter was diagnosed with Hodgkin's Lymphoma. This strong woman in the midst of taking this on with her daughter, has made sure to keep the parents of her students very up to date with what is going on in her classroom with weekly emails. She also keeps us up to date on what is going on with her daughter. It is like we are all family, hereto support each other! #teamcaroline! She made sure that on the days she will be out, our kids will be in the best care! We are so lucky to have this beautiful and caring teacher in our lives, along with Ms. Showalter who was the student teacher the first half of the school year and now gets to be the teacher for our kids while Mrs. Mayne cannot be there. I would love to continue to show our support to Mrs. Mayne and have her be recognized by many of just how amazing she is! She is a true inspiration! Thank you for your consideration!
We stopped by with Dunkin' Donuts treats and coffee for the teachers lounge! Thanks to Woods Trophies in St. Claire Shores for the sweet plaque and Michigan's 529 College Savings Program for the gift card!