TEACHER OF THE WEEK - Mrs. Savage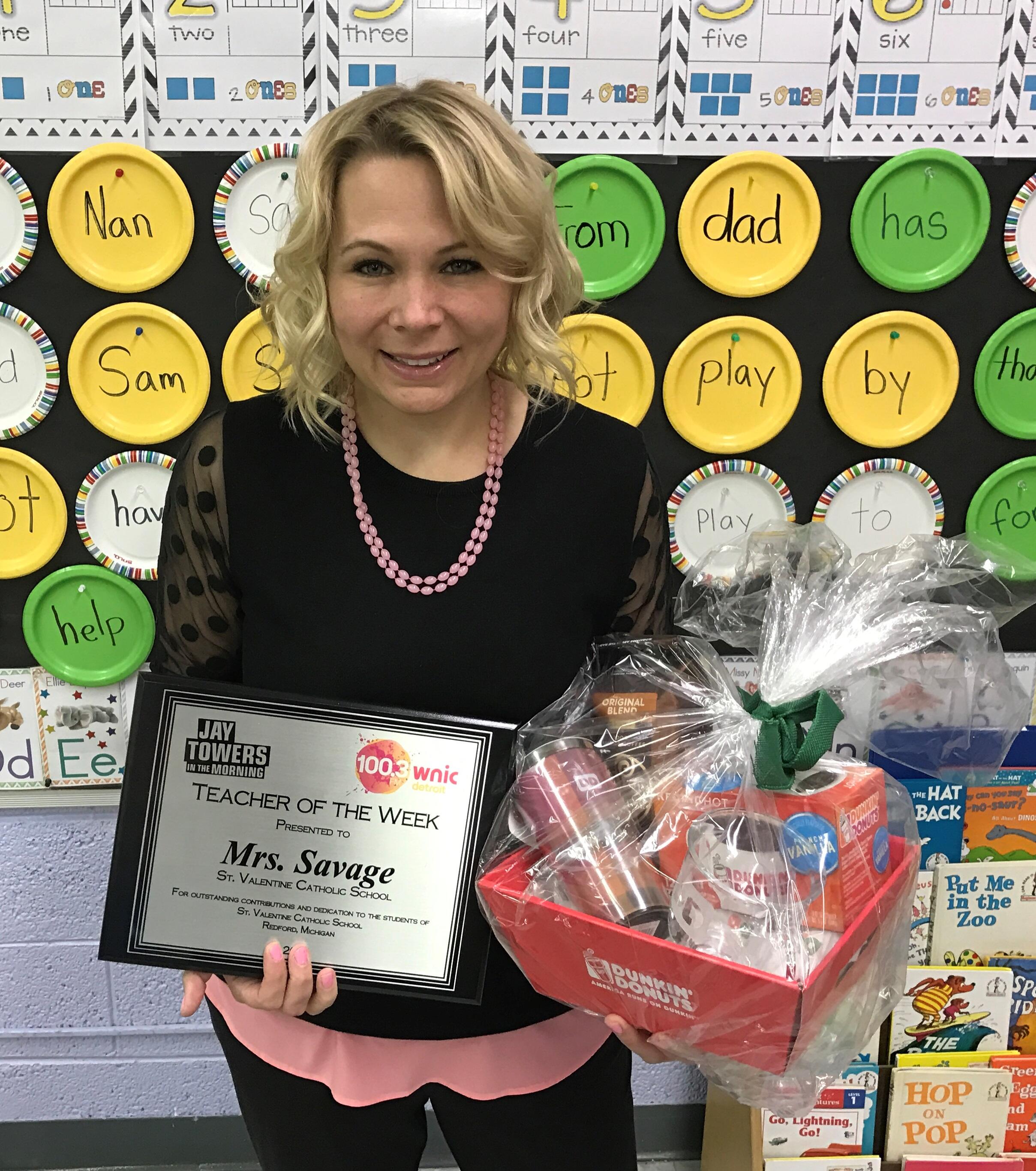 St. Valentine Catholic School - Redford
Congrats, Mrs. Savage! You're Jay Towers in the Morning's Teacher of the Week!
Athena M. wrote:
Mrs Savage is an incredible teacher because she goes the extra mile for her kindergartners while including parents in all phases of their learning paths. She makes their level of learning fun but still challenging which makes my child want to learn not only in school but at home as well. Mrs Savage without a doubt has a special gift that is evident when you see her interact with her students and because of that & much much more I am nominating her for this very special teacher award. As a parent, its not often that we connect with teachers of our children, but this is definitely the case with Mrs Savage. If all of my son's teachers are as gifted and special as Mrs Savage he will be a blessed and incredibly educated child.
We stopped by with Dunkin' Donuts treats and coffee for the teachers lounge! Thanks to Woods Trophies in St. Claire Shores for the sweet plaque and Michigan's 529 College Savings Program for the gift card!