Appledoodle Cookie Recipe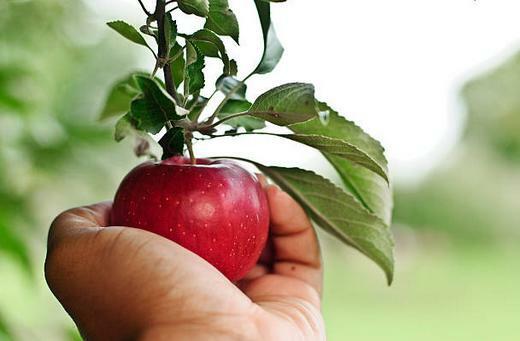 I can hardly wait to try this recipe out!. Snickerdoodles with an apple twist!
Ingredients:
3 cups all-purpose flour
1 teaspoon cream of tartar
1 teaspoon baking soda
2 teaspoons cinnamon
1 teaspoon salt
2 sticks (1 cup) butter, softened
1 1/2 cups sugar
2 large eggs
2 teaspoons vanilla
1 large apple, peeled and shredded (approximately 1 cup shredded)
1/4 cup sugar
2 teaspoons cinnamon
Instructions:
Preheat oven to 350 degrees F. Line three baking sheets with parchment paper and set aside.
In a medium bowl, combine the flour, cream of tartar, baking soda, 2 teaspoons cinnamon and salt. Mix well and set aside.
In a large bowl, combine the butter, 1 1/2 cups sugar, eggs and vanilla. Mix until creamy. Gradually add the flour mixture until combined. Fold in the shredded apples.
In a small bowl, combine the 1/4 cup sugar and 2 teaspoons cinnamon. Mix well. Roll the dough into 1-inch balls using the palms of your hands. Roll in the cinnamon-sugar mixture until coated and place onto the prepared baking sheets.
Bake in the preheated oven for 11 to 12 minutes. Cookies will look puffy when done. Allow them to cool for 5 minutes and serve or store, covered.