We love browsing clothes online and you can't beat the convenience of shopping on the Internet and having things delivered to your doorstep. Except for when the stuff you've bought doesn't fit and you're stuck returning it. So here are some tips to help you be more successful when clothes shopping online.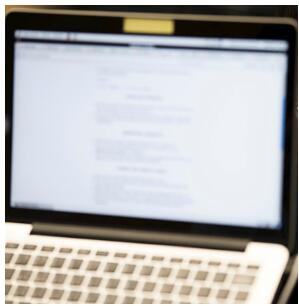 photo credit:  Getty Images 
Always check the size charts - You may always be an eight at one store, but that doesn't mean you'll wear that size at another. So take measurements of your bust, hips, and waist and compare them to the retailer's size charts and you'll avoid ordering the wrong size again.
Always read the customer reviews - Most online retailers have shopper reviews and that's where you can really find out how an item fits and looks. Read multiple reviews so you get a general consensus from shoppers about the garments. And if most of them say that cardigan runs small, buy a size up.
Check the online return policy before you buy - If you can only return something within 10 days, you need to know that ASAP. Some stores have amazing return policies - we're looking at you Nordstrom - but they're not all created equal, so know before you buy online.
Leave items in your shopping cart - If you found a pair of sandals you love, but they're a little out of your price range and you can't find an online discount anywhere, leave them in your shopping cart for a few days. When you have an online profile at a store, the retailer can keep tabs on your shopping activity - as creepy as that is - and they might even send you a 20% off coupon to encourage you to purchase now.
Source:PureWow