Come Up w/ a Detroit-themed Ice Cream Flavor + Win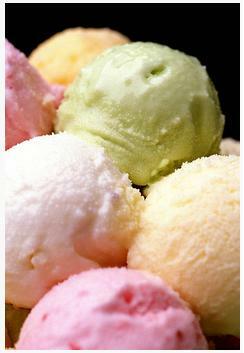 photo credit: Getty Images
Hudsonville Ice Cream wants you to come up with a Detroit-themed flavor!
The Holland-based company Hudsonville Ice Cream, is calling on Michigan residents, specifically those in Metro Detroit, to create the next flavor of its artisan-crafted ice cream, one that exemplifies Detroit.
Hudsonville already has flavors like Grand Traverse Bay Cherry Fudge, Mackinac Island Fudge and Pure Michigan Winter Campfire.
The contest runs now through May 26, 2017. The Flavor of Detroit Contest will run from May 1-26. The contest asks Michigan residents to help Hudsonville expand its family of Michigan-themed ice creams by making a suggestion that exemplifies Detroit.
If you'd like to enter the contest, visit Hudsonville's facebook page and include your flavor combination along with the name of your creation. The winner will get a $500 cash prize and a year supply of ice cream!
The winning flavor will be chosen in early June with the new "flavor of Detroit" in stores this fall.
Good luck!
More info ON THIS LINK