TEACHER OF THE WEEK - Mrs. Mensch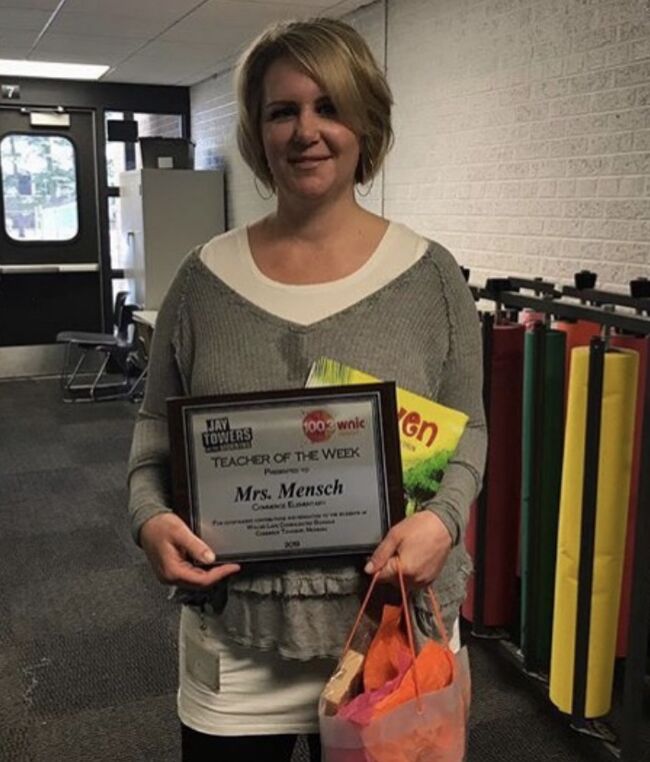 Commerce Elementary - Commerce Twp
Congrats, Mrs. Mensch! You're Jay Towers in the Morning's Teacher of the Week!
Gloria J. wrote:
First day of school we walked in and were greeted with a hug and a big smile, it was extremely warming. I have a child that has had challenges throughout the year but Mrs. Mensch is so patient and loves him so much. I am a full time working mom of 3 young children so my worries never end. Mrs. Mensch is such an outstanding teacher that goes above and beyond by sending me emails and pictures throughout the day so I can have a better conversation about school when I get home. (Never expected always appreciated!) She is truly the best teacher I have ever worked with and very deserving of this award.
Recently I had the opportunity to go on a cider mill field trip with the class. At that moment, I knew she had it going on. The 3 classes were asked to sit at a picnic table while they did a head count. I stood back, watched her say boys and girls, please SIT at the picnic table. These children all calmly sat while the other classes were in a slight bit of chaos. The respect they have for her is amazing for being a big group of 27 - 5 year olds. 
We stopped by with Dunkin' Donuts treats and coffee for the teachers lounge! Thanks to Woods Trophies in St. Claire Shores for the amazing plaque and MI 529 for the $50 Amazon gift card!