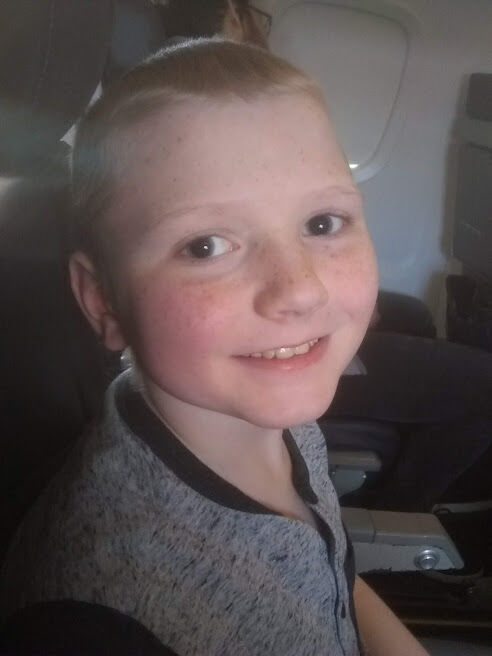 Say hello to Ben! He's a very happy, outgoing 8-year-old with a heart of gold.
He's had a rough couple of years starting with less than 6 weeks after his 7th birthday. He was diagnosed with osteosarcoma (bone cancer) in his right femur. He immediately started an intense chemotherapy regimen on January 1, 2017 at Mott's children's Hospital in Ann Arbor.
In April of 2017, he underwent an 8 hour long surgery to save his leg where they removed the infected femur and placed in a special gift from a donor and a metal plate the length of his thigh. Ben then finished out several more months of chemo and was finally done at the end of September 2017.
In May of 2018, Ben's right knee started to swell up to twice its normal size therefore he started a battery of tests, scans, and finally a biopsy. It was confirmed that the cancer was back but this time on his growth plate at the knee, in the same leg just below the gift.
Ben again started chemo right away and after 2 cycles they amputated his leg at the hip. Pathology results came back that the chemo was not really working and that the tumor actually grew during chemo so we had to seek other treatment options.
Ben has 2 sisters and 2 brothers, he is child number 4!
We CAN'T WAIT to take his family to Disney World!!

Jay's Juniors
Jay's Juniors is a program that gives terminally ill or handicapped children the chance to head to escape the hospital and doctors appointments and go to Disney World
Read more