Meet Jordan!
She was born a happy little girl and at 2 ½ she started having seizures. The seizures returned like clockwork every 3 months and continued to rob her of any progress she made from the seizures before. She went from being able to sit on the floor for hours playing with toys, rolling and trying to crawl, to losing it all.
When she was 6, Jordan was diagnosed with Rett Syndrome.
**Rett syndrome is a rare genetic neurological and developmental disorder that affects the way the brain develops, causing a progressive inability to use muscles for eye and body movements and speech. It occurs almost exclusively in girls.
Jordan may have Rett but she does not let that get in her way. She is a sweet, funny, and sometimes sassy 7-year-old girl. She may be nonverbal but knows what she wants and how to get it. Like most girls, she loves cartoons (Bubble Guppies is her favorite), she also likes Mickey Mouse Clubhouse, music, swimming, and her dog. She absolutely adores her big brother Nathan.
She is in cheerleading and is also a part of the All Kids Matter Pageant. This year she was picked to be 1 of 4 kids to be Ms. Lake Erie Princess 2018. She will accompany her pageant sister across the stage at the Ms. Michigan pageant next year.
Jordan has the best laugh and smile. She's an amazing little girl and touches the heart of everyone she meets. She can't communicate with words, but she knows how to show love to everyone.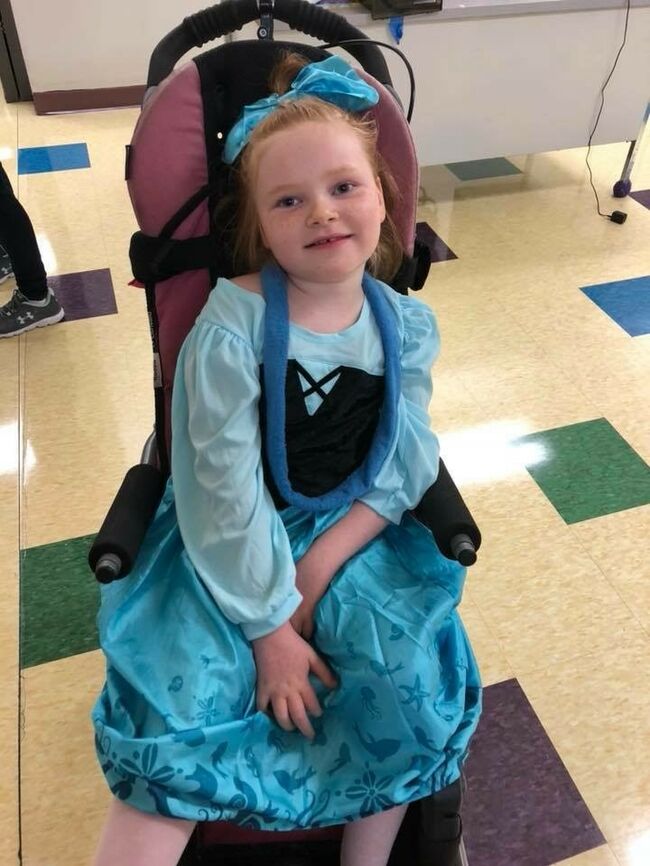 Jay's Juniors
Jay's Juniors is a program that gives terminally ill or handicapped children the chance to head to escape the hospital and doctors appointments and go to Disney World
Read more