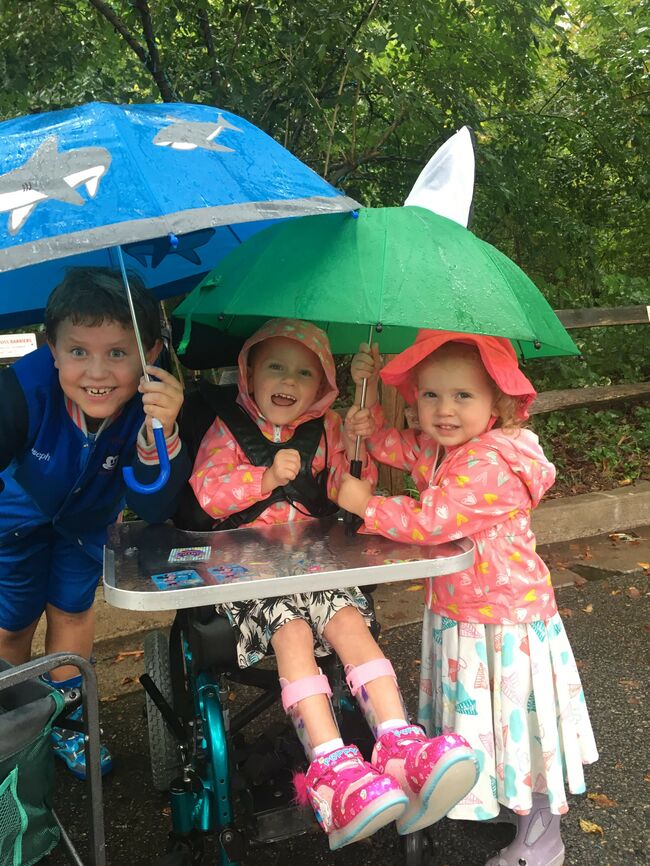 Meet Jennie Pam!
She is 5 years old and is diagnosed with Quadriplegic Cerebral palsy, Intractable Epilepsy, Failure to Thrive, Microcephaly , Hydrocephalous, prematurity of lungs, Globally Delayed and has right hemi field cut in her vision on both eyes.
Jennie Pam has had 7 brain surgeries, 2 eye surgeries and lived much of her young life in the hospital. In April of this year, as a last ditch effort to stop her seizures, Jennie Pam received a Left functional hemispherectomy where the entire left side of her brain was removed.
She was on the road to recovery when she was hit in August 2018 with another Shunt malfunction and brain surgery. This surgery showed that the shunt that had been placed to drain excess fluid had been failing for quite some time and killed about 10% of her brain tissue on the remaining right side. This malfunction left Jennie Pam with about 30% of healthy functioning brain tissue in her head.
Jennie Pam cannot sit, crawl, walk or run independently. She CAN however, smile, laugh, draw, sing, and dance in her chair. She loves Mickey Mouse, Buzz and Woody from toy story and Ariel and Jasmine are her favorite princesses.
She loves to Spend time with her big brother JJ and her little sister Tiffany-Belle. Her smile is infectious and her heart is so pure. Her body may be small but her spirit is larger than life. She is a true miracle sent from heaven and everyday she is with us is a testament to her strength and determination.

Jay's Juniors
Jay's Juniors is a program that gives terminally ill or handicapped children the chance to head to escape the hospital and doctors appointments and go to Disney World
Read more