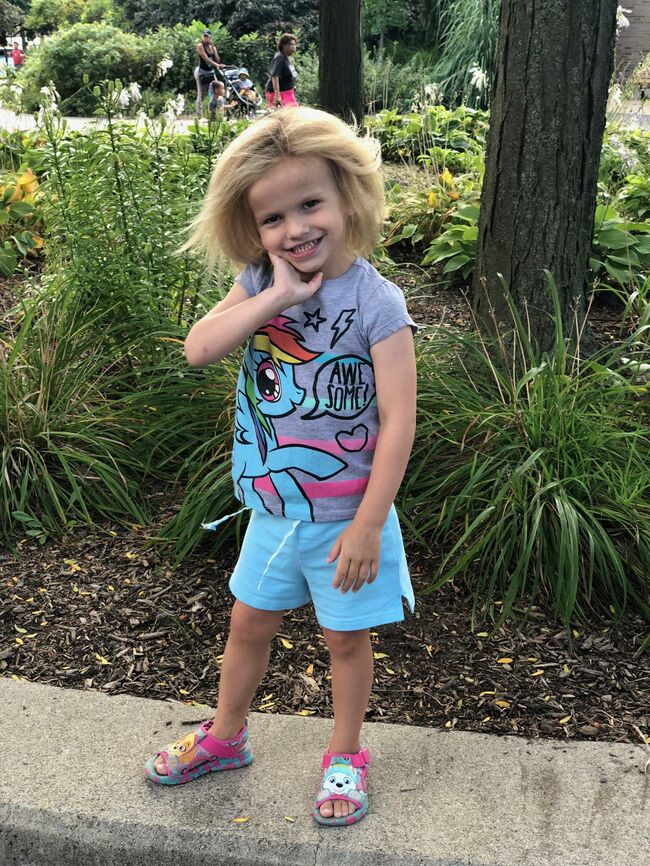 Meet Elsa!
She was born in 2014 and immediately experienced complications, such as low blood sugar and bilirubin. After a few days in the hospital's special care nursery, the newborn screen test revealed that Elsa had a rare metabolic disorder called Galactosemia. She was taken by ambulance to a NICU at another hospital where she was given transfusions and additional treatments for about a week.
After coming home, Elsa had to follow a strict diet and has been doing so ever since. She gets her blood drawn every few months to check her galactose levels. At about a year old, Elsa's doctor detected a heart murmur and found out she has a hole in her heart. Elsa will be undergoing a catheter procedure in late December to repair this defect.
Galactosemia can cause speech and motor delays in many cases, so Elsa attends a special preschool where she receives speech therapy a few times per week. Sheloves play dates with friends, dancing, singing, playing in sandboxes, Peppa Pig, Disney Princesses, animals, babies and her big brother David. She smiles all the time and loves to make other people smile too! Besides her smile, another thing people immediately notice is her hair. It is actually another genetic condition called "Uncombable Hair Syndrome". It is speculated that Albert Einstein also had it!
Princess Elsa is going to meet Princess Elsa in Disney World!

Jay's Juniors
Jay's Juniors is a program that gives terminally ill or handicapped children the chance to head to escape the hospital and doctors appointments and go to Disney World
Read more