Arm & Hammer found that the average American parent dedicates almost a full day's worth of time to cleaning and housework each month. That's 23 hours and 36 minutes or 5 hours and 54 minutes per week.
Sweeping and dusting were revealed to be the tasks that take the longest, followed by cleaning the bathroom and doing the laundry.
The good news, we aren't missing out on as much quality time in recent months, as our family is now more likely to be helping out when completing housework.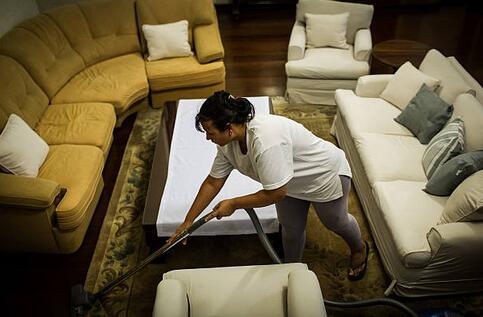 photo credit: Getty Images